On the second floor, a spacious attic room with exposed beams, quiet, overlooking the garden, and a "cocoon" bath to relax …
Located on the 2nd floor, this guest room was named after Saint Gregory of Tours (6th century AD) who was a historian and Bishop of Tours. We owe to Gregory of Tours the "Historia Francorum"  ("History of the Franks") in which he wrote his account of the fate of the vase of Soissons.
Overlooking the garden, the guest room oozes with the charm of an old mansion's attic room: exposed wooden beams, ivory wallpaper with golden stripes, extra thick woollen carpet. Grégoire is all charm, luxury and elegance.
With a window overlooking the garden, the bathroom is very bright. The iridescent mosaic glass walls, in natural tones of gold, ivory and pearl create a unique soothing and romantic experience. The extra wide bath, with its LED lighting and sleek aesthetics is the focal point of the bathroom: a place where you can retreat to after a long day and truly relax and unwind.
We recommend this room of the guesthouse for those who wish to enjoy a relaxing stay in a refined luxury bed and breakfast in Tours, at the heart of the Loire Valley, its wines and chateaux.
Bedroom: super king size bed 180cm x 200cm (twin beds possible). Desk. Chair.
Bathroom: extra-wide bath with LED lighting. Hairdryer.
Television, 80cm (32in) Samsung flat screen LED.
Internet Access (RJ45 & wifi).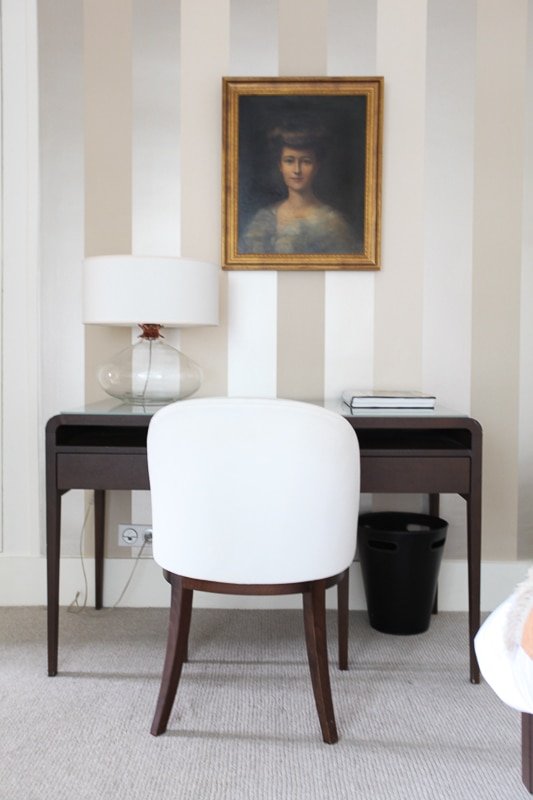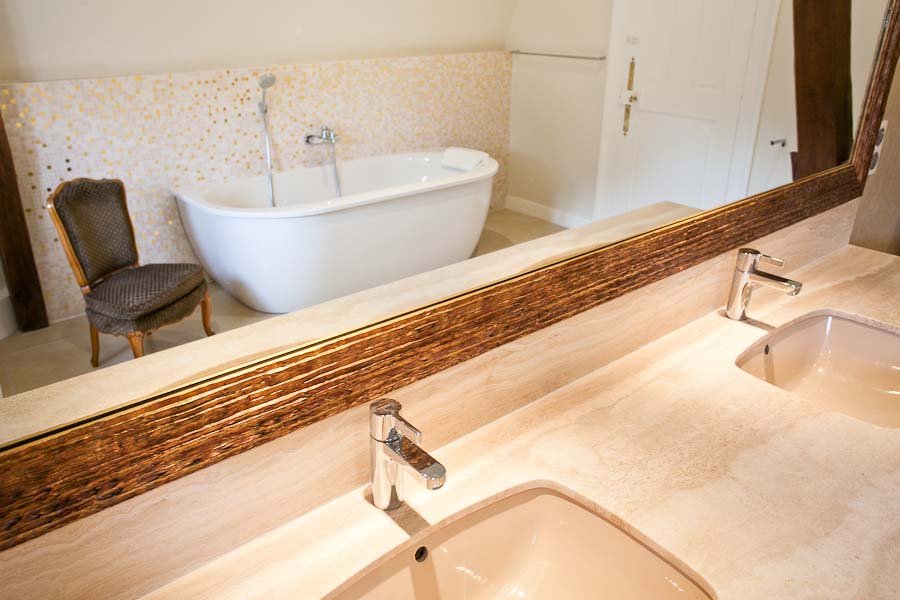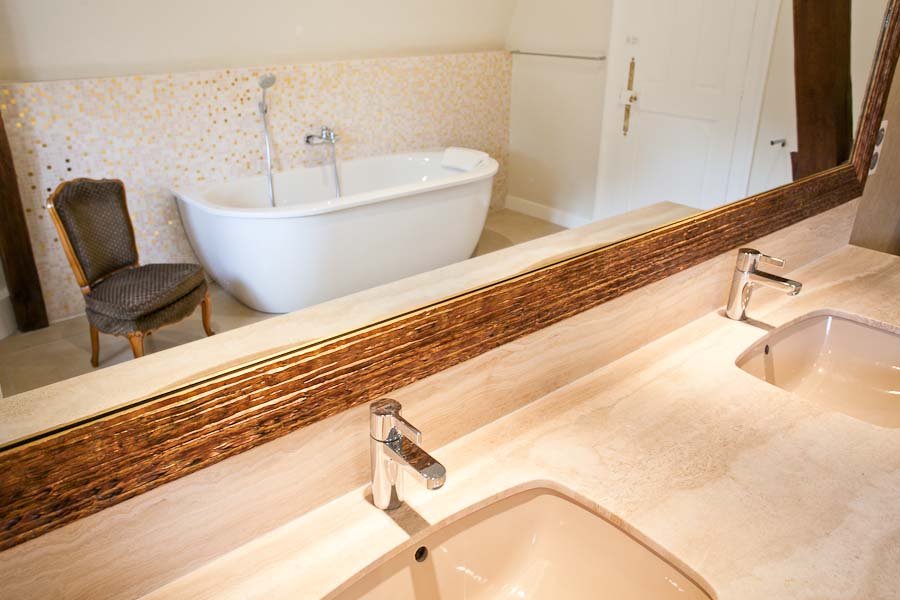 Superb Place to Stay
We stayed here on our way south and again on our return journey north. We stayed in two different rooms, both were equally superb, spotlessly clean and well equipped. Our host Alexandra was very welcoming, helpful and full of helpful advice on the surrounding area and places to eat. She could not have been more accommodating. If we return to Tours which we hope we do, we would most definitely stay here again as it is an idillic oasis in the middle of the City. Thank you Alexandra and you two little hosts who were equally pleasant.
See rates
Book now
See reviews